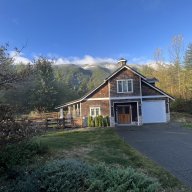 Member Sponsor & WBF Founding Member
Apr 25, 2010
7,704
823
113
I realise this is a can of worms. For every one Veyron that reputedly so breaks expectations, there are many more supercars today that maybe don't hold a candle to the McLaren from mid 90s, despite being multiples of the price.
wrong analogy.
more like a $50k or $75k race car with slicks lapping a race track easily faster than a $1m supercar.
where is the value in that supercar? in so many superfluous things that have little to do with lap times.
the right (not most expensive) pieces, in the right places, doing the right things. a few high cost bits here and there, but a harmonious whole greater than the sum of it's parts.