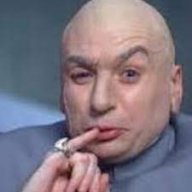 Site Founder, Site Owner, Administrator
Mar 31, 2010
30,502
2,001
113
19 year-old Ben Burns (Lucas Hedges) unexpectedly returns home to his family's suburban home on Christmas Eve morning. Ben's mother, Holly (Julia Roberts), is relieved and welcoming but wary of her son staying clean. Over a turbulent 24 hours, new truths are revealed, and a mother's undying love for her son is tested as she does everything in her power to keep him safe. Ben is Back also stars Courtney B. Vance (The People V. O.J. Simpson: American Crime Story) and Kathryn Newton (Lady Bird).
at the coaxing of my wife and daughter, last night we went to see this film
It was IMO a good film, very suspenseful and Julia Roberts brought her "A" game as her acting was superb and I expect she will be nominated for Best Actress.
The ending will have you leaving the theater talking and guessing
My wife and daughter really liked the film and for me I enjoyed it but didn't think it was great. Lucas Hedges as Ben is excellent in the role. The end of the film however have you turn your head and say "huh?"