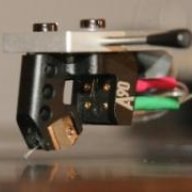 VIP/Donor & WBF Founding Member
May 6, 2010
6,774
1,190
580
What are the chances...
The blazar—powered by an extremely bright black hole that can blast a hole through galaxies—is the most ancient ever discovered, sending radio signals from the early universe

Scientists have discovered the oldest and most distant "blazar," a supermassive black hole that spews out mind-boggling amounts of light, at the edge of space and time. The object is nearly 13 billion years old, but scientists were able to detect it because it is so "radio-loud," meaning it is incredibly luminous even from afar.

A team led by Silvia Belladitta, a graduate student at the University of Insubria in Italy, announced the discovery of the blazar on Friday in the journal Astronomy & Astrophysics. Named PSO J030947.49+271757.3 (or PSO J0309+27 for short), it is the first known blazar at such a high "redshift," which is a scale that measures the distance of luminous objects based on the distorted color of their light.

What separates blazars from regular AGN [Active Galactic Nuclei] is their orientation toward Earth: In order to be considered a blazar, the jets from these objects have to be pointed directly at us. As a result, they are among the brightest objects in the sky, and can be used to estimate the overall population of similarly radiant AGN.

The combined observations enabled the team to estimate that the supermassive black hole at the heart of PSO J0309+27 is about a billion times more massive than the Sun. By comparison, the supermassive black hole at the center of the Milky Way is puny, at only four million times the mass of the Sun.

The discovery of PSO J0309+27 sheds literal light on the origins of supermassive black holes, which are now abundant throughout the universe and influential to its evolution. "Thanks to our discovery, we are able to say that in the first billion years of life of the universe, there existed a large number of very massive black holes emitting powerful relativistic jets," Belladitta said.
https://www.vice.com/en_us/article/...eavy-as-a-billion-suns-is-pointed-right-at-us