devAAudio in Kansas City is proud and honored to represent Wilson Audio Loudspeakers and Dan D'agostino Electronics. It was very special to have Wilson's own Bill Peugh and Dan D'agostino's President Bill McKiegan in attendance at our launch event this past January. It was a fun and well attended event! If you are in the KC area or have friends in the midwest let them know they can visit devAAudio for a high end audio experience!
www.devaaudio.com
,
devaaudio78@gmail.com
, 913-498-9768 call/text.
Best,
Deva
PHOTO (Left to Right) Bill Peugh (Wilson Audio), Deva Chandramohan, M.D. (owner devAAudio), Bill McKiegan (President Dan D'agostino Electronics)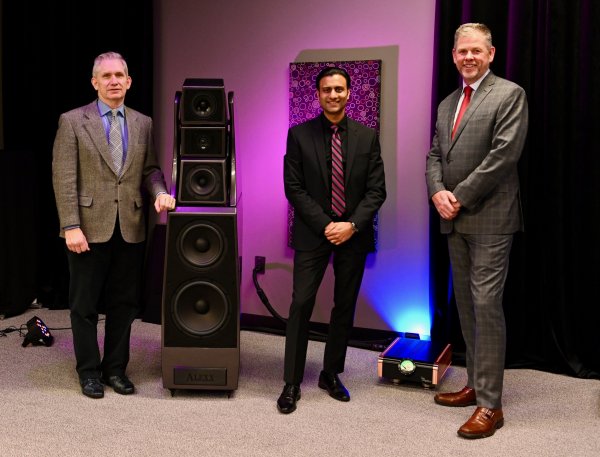 Last edited: