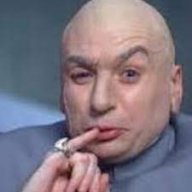 Site Founder, Site Owner, Administrator
Mar 31, 2010
30,502
2,001
113
We saw this yesterday On Demand
I had wanted to see it when it was in the theaters as it is based on a true story
From MRQE.com which rated it 66%
Cast: Matthew McConaughey, Richie Merritt, Jennifer Leigh, Bruce Dern, Piper Laurie, Rory Cochrane, Bel Powley, RJ Cyler, Jonathan Majors, Brian Henry, Eddie Marsan, Taylour Paige
Director: Yann Demange
Writer: Logan Miller, Noah Miller, Andy Weiss, Scott Silver, Steve Kloves
Rating: R
Running Time: 111 min.
Synopsis:
Rick Wershe is a single father who's struggling to raise two teenagers during the height of the crack epidemic in 1980s Detroit. Wershe sells guns illegally to make ends meet but soon attracts attention from the FBI. Federal agents convince his son, Rick Jr., to become an undercover drug informant in exchange for keeping his father out of prison. When young Rick gets in too deep, he finds himself seduced by the lure of easy money and becomes a drug dealer himself
This was a tough story to watch as the FBI recruits a 14 year old boy to become an informant in order to keep his father out of prison during the er of cocaine use in America.
The law in Michigan at the time was mandatory life imprisonment if you were ever caught with 650 gms of cocaine. Even murderers in Michigan were released from prison but not so with this law. for convicted drug felons
Richie Merritt is very good in the role as is Matthew Mc Conaughey
Definitely worth watching although not a great movie