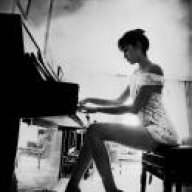 Feb 8, 2011
24,311
1,254
435
I watched this short video from Michael ...
Then I watched the two short videos from this young man ...
Then:
And:
_____
I have the fiber carbon brush (anti-static with dual brush lines), I have the velvet brush (plus half dozen custom made ones, with various velvet grades), and I have the classic DiscWasher one from the next post...#2
To clean best my favorite is that last one (post #2), with the fluid.
The fiber carbon one I only use it when walking over a carpet strictly for static.
For cleaning the dust it doesn't even approach the DiscWasher vinyl record cleaner brush.
I slowly rotate the DiscWasher brush like demonstrated below on post #2 over the course of approximately ten seconds on the wet side and another ten seconds on the dry side (roughly 10 record rotations total @ 33 1/3 speed). I use the fluid but not all the time, and certainly not for every side (the fluid), per two sides is good enough, and if in my session I play say three or six records I usually don't use the fluid more than twice. It depends ... the brush will remain slightly wet. I apply four drops of fluid solution.
And I always use the small red brush included to remove the dust (debris) from the DiscWasher brush, on every use, of course.
Now your turn ... I want to see what and how the experts do from their own techniques.
Last edited: