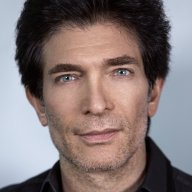 Site Co-Owner, Administrator
Jan 25, 2015
6,669
1,065
113
Last night, at a friend's house, we listened to three different performances/recordings of Mozart Symphony No. 41, which is one of my favorite classical pieces of all time.

1) A Columbia pressing of a Klemperer performance was warm sounding and smooth, with beautiful, burnished string tone (I have no idea if it was accurate or not), but the performance sounded recessed, constrained and distant.

2) A Columbia pressing of a Wallter performance was a little bit livelier and less recessed, but the string tone sounded thin and a bit screechy.

3) An EMI pressing sounded like a materially faster-paced musical performance, with string tone in the middle of the first two pressings. My friend liked this one best.

I liked the warmth and tone of the first pressing, but the liveliness of the other two pressings.

Of course we can decide which performance we like best musically. But I literally had trouble figuring out which recording I preferred!

How do you go about determining which performance you like best?

How do you go about determining which recording you like best?