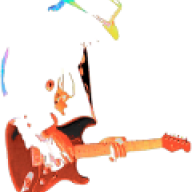 Member Sponsor & WBF Founding Member
Is there a speaker you once had that you regret selling or had to give up for some reason, but still have fond memories of and maybe would like to get back one day? Has technology or parts quality improved too much for such a consideration, so that you'd rather just have the memory of good times with it?

I personally haven't had too many different speakers, but two that come to mind are the Celestion Ditton 66 speakers and a pair of Klipsch Heresy II Signature Editions. While I think the Ditton 66s had a little more finesse, I think I enjoyed the Heresy IIs more. I could throw anything at them, from rock to folk to classical and they seemed never to run out of breath. They went through some serious partying for years, and it was a sad day when I had to part with them.


There is no doubt that my Genesis G7s are much more sophisticated and will totally outperform them, but I'd love to have another pair nonetheless.

What's your experience been with previous speakers you've owned?