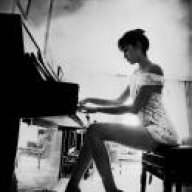 Feb 8, 2011
20,205
207
63
•
Panasonic DMP-UB900 4K Ultra HD Blu-ray Player Review
The enthusiast's 4K Ultra HD Blu-ray player | THX certified
If you want the best, the best ultra high def picture, don't look anywhere else than the best.
______
Some people have a billion dollars stereo sound system, the best of the best.
Some people have a modest home theater audio/video system, the best from the rest.
If the latest on the best picture @ home is your zest, this' the best. On sale: only $599 (yes, that's right...not $599,999.99). ...In US currency.
Last edited: