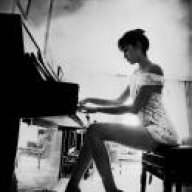 Feb 8, 2011
20,587
311
83
I used to be extremely active: Cold water from the mountains (one to two gallons a day) and Royal Gelee.
Plus...Yogurt, V8, energy bars, red ginseng, ...

When you've been a high roller (baller) for all your life, you sleep good, eat good, drink good, think good, perform best.

So yeah, clean water...you can mix with gatorade powder...and royal gelee...better than red ginseng. ...Capsules or liquid.
Royal gelee is more expensive, pure energy. I took that stuff for 30 years, just google it.

Hot weather a camel pack, yes. Work hard, play hard, live hard, to the max. Today my body is broken @ few places and my heart is large.
You cannot play hard without broking few bones.