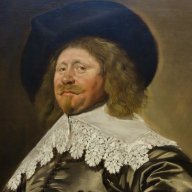 Mar 23, 2021
279
206
190
67
Hi all,

I bought my Altec A7's used. They came with a newly rebuilt crossover, wired with thick stranded wire that I couldn't get into the small holes of the speaker clips. I ended up stripping about 1/2" of insulation back, then using a knife cutting off >1/2 of the copper strands, twisting the remainder into a smaller diameter bit and inserting most of it into the small holes, per wire.

I am wondering if using solid wire from crossover to speaker would harm the sound in any truly audible way, and if not what gauge wire I should use (that will fit into these clips)? I wrote an email to Great Plains Audio, but they didn't respond. Any Altec A7 owners out there? What do you use?

All advice greatly appreciated.