I would like to shout out to John Ketcham, of Kevalin Audio and his line of Waversa products. Frankly, these products should be taken very seriously, and they don't get allot of talk on this side of the pond. They really should.
John exposed me to them by force darn near, and I am glad he did
Not in a pushy way.. The guy is passionate for real, about music and the arts that get us there, and very knowledged due to his open character. I learned (learning still) allot from him.
John fit the products with Audiomagic beeswax fuses and SwissBit SLC (single layer capacity) microSD cards before sending them out. Thank you John.
I have the Wcore 1.0, the ROON Streamer, and the WRouter. I only have experience with these products so far.
The Wcore replaced my NAS after the first listening session. Something to be said about a made for audio product. The Wcore is relaxed, quieter, more refined, more organic. It doesn't sound soft either. It is swift and weighty along with its fluidity.
The Streamer. Ethernet in to USB or SPDIF out. I have tried other endpoints similar in form, but this one delivers. If you are in the market for an endpoint, this one is a must try. I use it with an Sbooster MK2 power supply with excellent results. John sent me this for fun to play with, and to get my opinion. It will not be replacing my Totaldac Streamer, but the Waversa Streamer sounds wonderful in my system and for a fraction of the cost.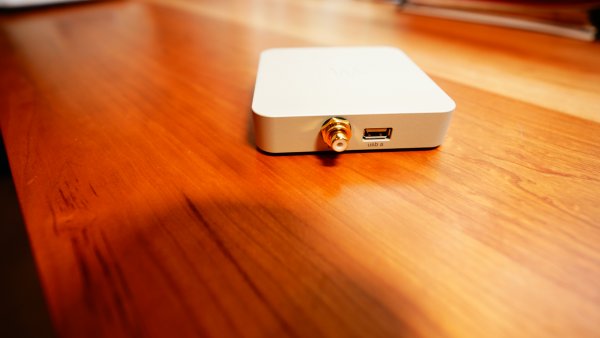 WRouter. This was a real surprise. Not expecting much since I had tried using other switches, and also some routers, powered with linear supplies much the same way, with mixed results. For context, my room has wired ethernet from the modem located remotely. I previously had this internet run going to the Wcore's built in switch, which is located in the audio room. Streamer also plugged into the Wcore switch.
I put the WRouter in between the streamer and Wcore. The WRouter has a dirty side set of Ethernet ports (PC, internet, etc.) and a clean side of audio Ethernet ports. I put the Wcore and streamer on the clean side, and the internet on the dirty side. I got a very surprising improvement doing so. The background got even more black, any remaining tension totally removed, more focus. All with no tradeoff. It only improved every aspect of listening. This piece was much more of an improvement than all of my network tweaks combined. A truly amazing improvement.
Detailed review with measurements and testing translated:
http://translate.google.com/translate?hl=en&sl=auto&tl=en&u=https://www.hificlub.co.kr/ao/mall/ao_prod_view_n17.asp?sale_code=12757&hm_code=
The Waversa house sound based on my listening is simply, organic. None of the products sound electronic. Each product added made my system more at ease, inviting listening as long as I could stay awake, and I encourage you to reach out to John to try any of the Waversa products in your very own system.
https://www.google.com/url?sa=t&rct...inaudio.com/&usg=AOvVaw3268lFubYo9zBOYlvPdwT2
Paul
Last edited: