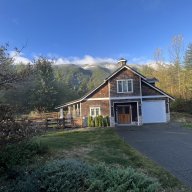 Member Sponsor & WBF Founding Member
Apr 25, 2010
7,442
460
83
just got this one yesterday from Acoustic Sounds, and just openned it and started listening. i've only listened to side 1 of 4 so far......but wow and double wow! this is one really sweet listen.
i've had the 45rpm single disc with 3 cuts from Classic Records for 8-9 years, so i knew how good this recording was, but my favorite cuts were not on that teaser. especially 'Everybody Plays the Fool' which has been a reference cut for me on redbook for over 10 years. i've listened to the openning 30 seconds on that cut maybe 1000 times testing gear. but hearing it on the 45 i realize i've never really 'heard' it before.
i also love 'Somewhere, Somebody', which is just an amazing cut.
anyway; even if you are not a huge Aaron Neville fan (hard to believe but maybe someone) you gotta get this record.
quiet surfaces, huge soundstage, great bass and detail, great vocals, sweet tone.
i'm now almost finished with side 2, and this record has it all. every instrument is full and well recorded. the background vocals are distinct and powerful.
http://store.acousticsounds.com/d/84732/Aaron_Neville-Warm_Your_Heart-45_RPM_Vinyl_Record