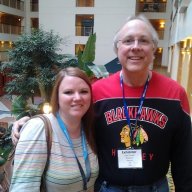 Apr 10, 2013
268
41
28
69
Not sure for how many, if for any, on this forum this will be significant.
After addressing isolation/vibration control with Stillpoints under the plinth and motor pod, my biggest sonic gripe with the VPI Aries I has always been speed accuracy and stability.
Never really liked the motor and controller (either the SDS or especially the ADS). The SDS was just OK. Didn't do a particularly good job of providing speed stability but at least it didn't induce hum when placed within 10 feet of a tube phono stage or tube line stage. The temperature sensitive ADS was even worse at speed stability and had the added benefit of inducing hum from both of my line stages, a Berning Pre One and Coincident Statement Mk II. For the past several years I have been using a Phoenix Engineering RoadRunner tachometer to monitor speed and speed consistency in real time. It's a much better system than one of those strobe products. In the end, it highlighted the issue of speed instability that my ears had been telling me about for some time. The added visual evidence is very compelling. Again, not the kind of constant, real-time feedback you can get from any strobe-based product. Hence, a couple of years ago the search for motor and controller replacements ensued with vigor because of my now total frustration with the ADS.
At Axpona 2019 I sought out the SOTA booth as I had recently read that they were partnering with the Phoenix Engineering folks and were even offering solutions for VPI turntables. After speaking with them over the last few months I decided to send my motor pod off to them for a motor replacement plus their newest Condor PSU. As I already had the RoadRunner, I needed only the motor upgrade and new controller(Condor).
What a sonic revelation!
Now I have very consistent speed and no longer have to warm up the turntable motor controller by turning it on hours before listening. The system is very straightforward and easy to setup and use. I never have to touch the motor pod as all control is executed via the Condor PSU. SOTA modified my existing motor pod by installing their motor and the three-pin plug that directly replaces the original IEC receptacle. All three components can be purchased as a system SOTA calls its Eclipse Series:
https://sotaturntables.com/product-category/eclipse-series/
I couldn't be happier with the sonic results and the system comes highly recommended especially for anyone seeking to replace their SDS or ADS.