Greetings all,
We are very excited to now offer VSA products here in Australia.
This last week we took delivery of our initial order of a set of Ultra 9 and Endeavour Special Edition and already they have made a serious impression.
Expectations were high but they have been surpassed in a big way. The fit and finish is of the highest standard and ill attach a few pictures to try and portray this (although its impossible to truly appreciate in a picture)
Then there is the incredible sonic performance, it has reset what we thought was possible from a loudspeaker.
The ESE over perform for its price point. The first listening session we just sat in disbelief and what these little gems managed to deliver. This session ended up going into the wee hours of the morning. The sound just kept us all captivated.
The Ultra 9's, well they are something else entirely. The last three days has been spent listening to these wonders. The sound of reality? YES! Yet I feel we have only scratched the surface of what these speakers are capable of. The 3d imaging, dynamics and ability to transform you to the live event are breathtaking. The Lexus Blue finish.. just incredible.
We are so grateful for the opportunity to share VSA to our local market.
More to follow. And of course some pictures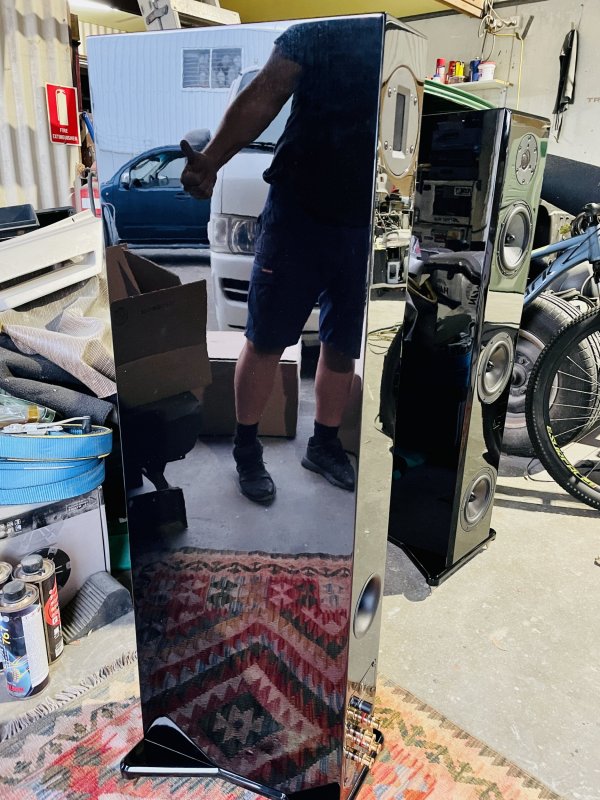 Big thumbs up from a happy new owner of the Endeavour SE
Last edited: