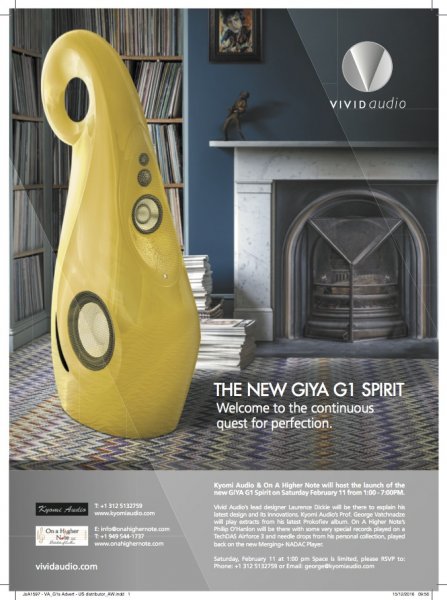 We are v excited about sharing details of the launch of Vivid's new flagship speaker system; the Giya
Spirit
. Ten years in the making; the original Giya G1 was launched at CES 2007. The
Spirit
builds on the already stellar performance of the G1 but adds considerably more LF as well as more color / tonal density to the mids. Builds on the crossover originally designed for the B1 Decade, delivers crystal clear, extended highs; should be quite a performer. Woofers have greater excursion, double the power handling. The external crossover must be a good idea, as we know from the Artesania racks how sensitive our audio gear is to vibration. Inside the cabinet those pistonic woofers generate a HUGE amount of pressure. The 2017 spec G1 is no slouch with the integral screen tweeters and the mids & HF design crossover from the B1 Decade, but the
Spirit
will take the Giya performance to a different plane. Definitely a contender for the
Best Loudspeaker Design Ever
! It ticks all the boxes: lowest distortion, highest resolution, linear performance, true full frequency response (no subs needed) ...
Guest speakers to include John Atkinson (editor Stereophile) , Doug Schneider (editor SoundStage), Laurence DIckie (Vivid Audio chief designer). Yours truly will be your DJ and Chief Fun Officer. For those interested, there will be a Press Q & A with Laurence Dickie at mid-day.
instead of launching Vivid's new Spirit at CES 2017, we opted to delay the launch by a month and throw a great party in Chicago instead. We chose Prof. George Vatchnadze as our host, because of both his musical & audiophile pedigree, the Georgian is a professional pianist & listener. Who better to explain the significance of this 21'st Century design than Georgia's favorite musical artisan. George is also a touring concert pianist, is currently recording the entire Prokofiev piano sonata cycle with Exton, Japan for release on SACD and download. By day, he heads up the piano department at DePaul University. Link to George in action -
https://www.youtube.com/watch?v=nRnvLbXhDhM
Please click on
link
for an over-view on the new Giya
Spirit
(retail $93k) which should be a dramatic improvement over our own Giya G1. Music will be played on the new TechDAS Airforce 1 Premier as well as on the new Merging+ NADAC player. We do hope that you can attend, please RSVP to Prof. George Vatchnadze -
george@kyomiaudio.com
or phone 312 513 2759.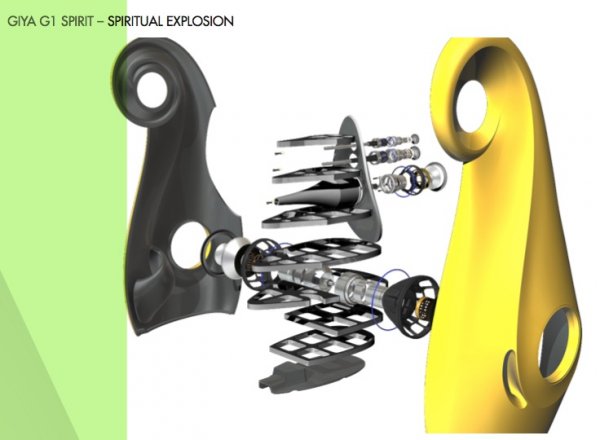 Spirit Exploded
We look forward to seeing you in Chicago. It promises to be a fun weekend.
Philip O'Hanlon
Last edited: