During a swing to NYC to visit some college friends, I took a day trip up to visit Experience Music in upstate NY. Experience Music is the moniker for Jeffrey Jackson's creations. I consider myself fortunate to own the rare Kahn Experience Music Line Stage and phono preamplifiers and we have bonded over our weird musical tastes. After the demise of Wheel Fi (in part described on this thread:
http://www.whatsbestforum.com/showt...ce-Music-an-apology&highlight=jeffrey+jackson
), Jeffrey has recently relocated to Rhinebeck, NY which is about 2 hours by Amtrak from Penn Station.
After meeting his lovely wife Lisa, we sat down in the living room featuring his "system small" speakers: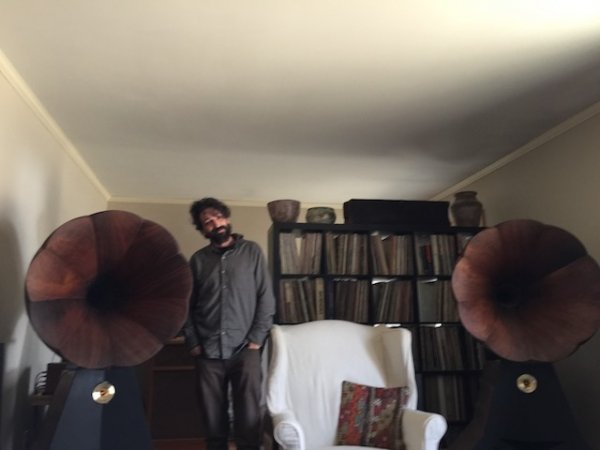 The sound through a modified beater, old school $50 turntable was surprisingly good.
Next, we listened to a basement system centered around a recreation of the Western Electric 16a speaker fronted by Win Tinnon's Saskia turntable, Schick tonearm with SPU cartridge (not certain which one) through Experience Music electronics.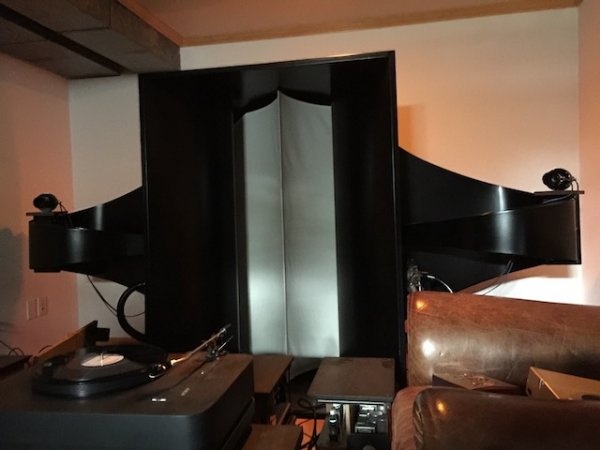 The sound was exceptional other than the limited imaging (that's why you buy two
).
But that was simply the prelude...