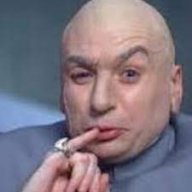 Site Founder, Site Owner, Administrator
Mar 31, 2010
28,718
731
113
Saw this film this afternoon. Thought it would be a nebulous chick flick but it was a part of history about which I knew nothing. Certainly history has yet to ever know with certainty what Victoria and Mr Brown had going. And at there end of her life along comes Abdul Karim a Muslim from India.......
From MRQE.....
Cast: Judi Dench, Ali Fazal, Eddie Izzard, Michael Gambon, Olivia Williams, Adeel Akhtar, Tim Pigott-Smith, Robin Soans, Simon Callow, Ruth McCabe, Julian Wadham, Fenella Woolgar, Deano Bugatti
Director: Stephen Frears
Writer: Lee Hall
Rating: PG-13
Running Time: 110 min.
Synopsis:
Abdul Karim arrives from India to participate in Queen Victoria's golden jubilee. The young clerk is surprised to find favor with the queen herself. As Victoria questions the constrictions of her long-held position, the two forge an unlikely and devoted alliance that her household and inner circle try to destroy. As their friendship deepens, the queen begins to see a changing world through new eyes, joyfully reclaiming her humanity
The movie takes liberties with the story but nonetheless I was drawn into this film not so much for the story but rather for the absolute brilliance of an actor Judy Dench really is. She is a true chameleon and becomes the very character she portrays whether it be M in James Bond or Queen Victoria in this film. She is brilliant to watch in this film and I must admit that now almost 10 months into this year she gets my nod so far for Best Actress