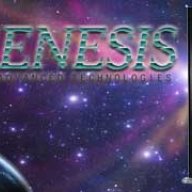 WBF Technical Expert (Speakers & Audio Equipment)
The Genesis 500 and the APM-1 were among the most popular models from the old company, Genesis Technologies. As these venerable loudspeakers approach 15 years old, their "hearts" are no longer young and some have been beginning to fail. Some owners have been successful keeping their amps going with judicious re-capping of the power supply, but even then the parts are aging.
We have been trying to repair the servo-bass amplifier from these models (and the 12-year old Genesis 501) for the past few years, but parts are harder and harder to find. As with old vintage cars, sometimes you fix one part, and that puts stress on another part, and another part fails. Moreover, some of the parts of these ancient Class D amplifiers have been obsolete for nearly 10 years now. Our stock of one particular controller IC is exhausted, and now impossible to find.
In an effort to keep our customers supported, we have adapted the Servo-Controlled Amplifier from the current model Genesis 5.3 (incorporating all the latest upgrades) to work with these older loudspeakers. This is available as a drop-in plug-in upgrade. The entire plate amplifier is replaced, and a new 912VA toroidal transformer replaces the old 375VA E-I core one.
The only thing we have not been able to do is to keep this at 1998 prices......
​