It seems some like them and some don't, or just prefer the sound of a more complete phonostage.
I've recently purchased a My Sonic Labs Gold cartridge, following Shakti's interesting journeys through analog.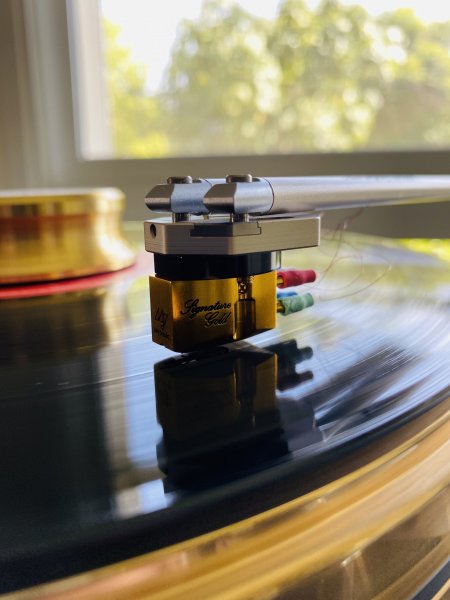 Anyway, I've connected it to my XP-25, set the impedance to 500 (in the recommend range) and using the 66dB gain settings.
It sounds really good, and my DS Audio W2 is getting some bench time at the moment.
However, the specs says the Gold outputs a mere 1.4 ohms, this is usually SUT territory, and even though I'm happy with the current end result I'm curious to try a matching SUT and hear what it does.
Immediate suspects are:
1) My Sonic Labs 1030
2) Phasemation T-1000/2000
Thoughts, suggestions and opinions are welcome!