Yesterday, I had the visit of François from Ana Mighty Sound who came along with Rumen Artarski, the founder of Thrax Audio.
The purpose of their visit was to present me the new flagship preamplifier from Thrax.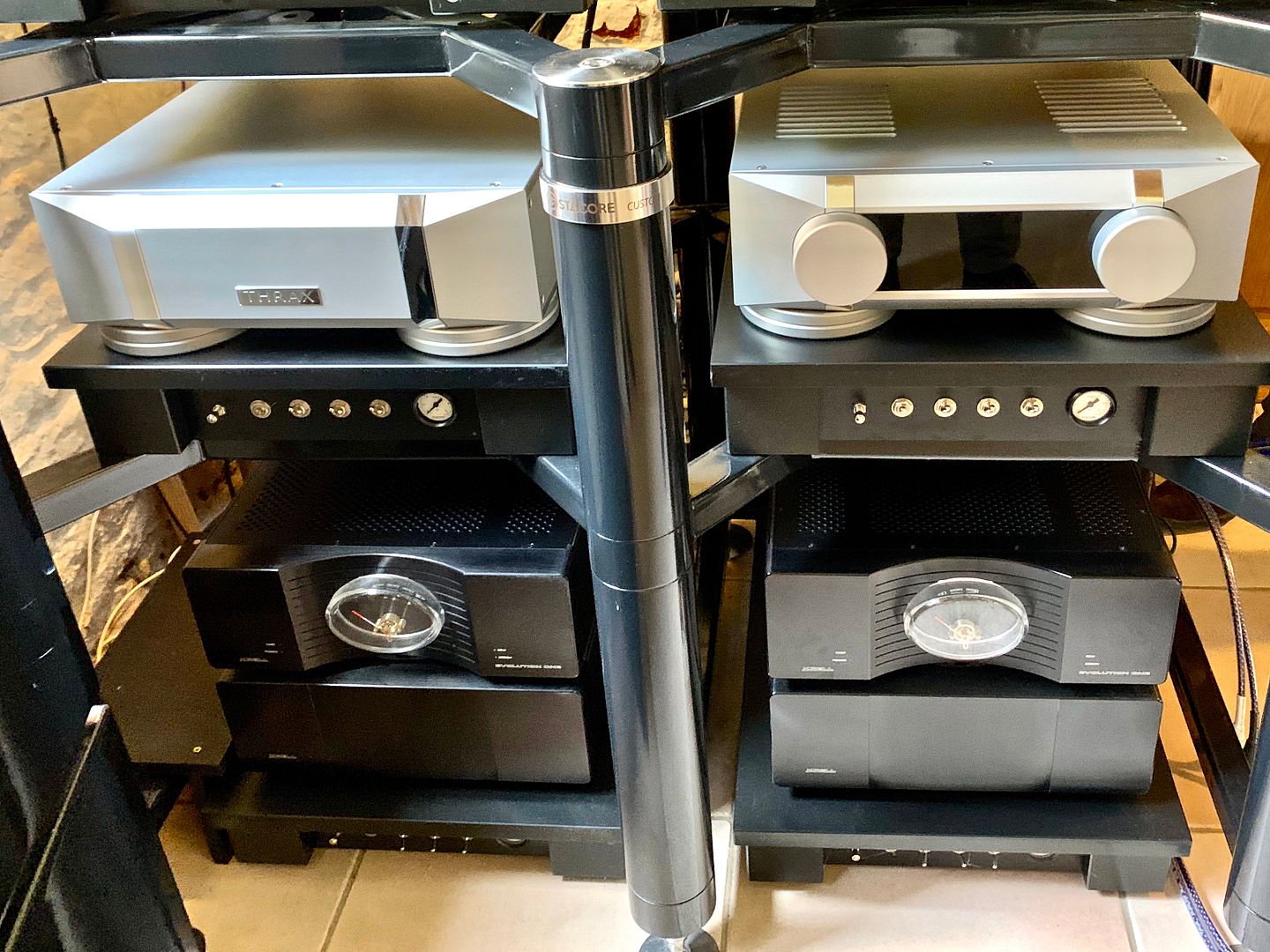 Libra employs two 300B tubes per channel in true dual mono differential pure class A triode operation. Not only all inputs are adjustable but also Libra features two independent outputs that can be offset from each other to allow for bi-amplification with different amplifiers for mid/hi and bass. This is particularly interesting for me as I have a pair of Krell Evolution One and a Tenor Audio 175S in my system. I am swapping between both according to my mood or the type of music I am listening to.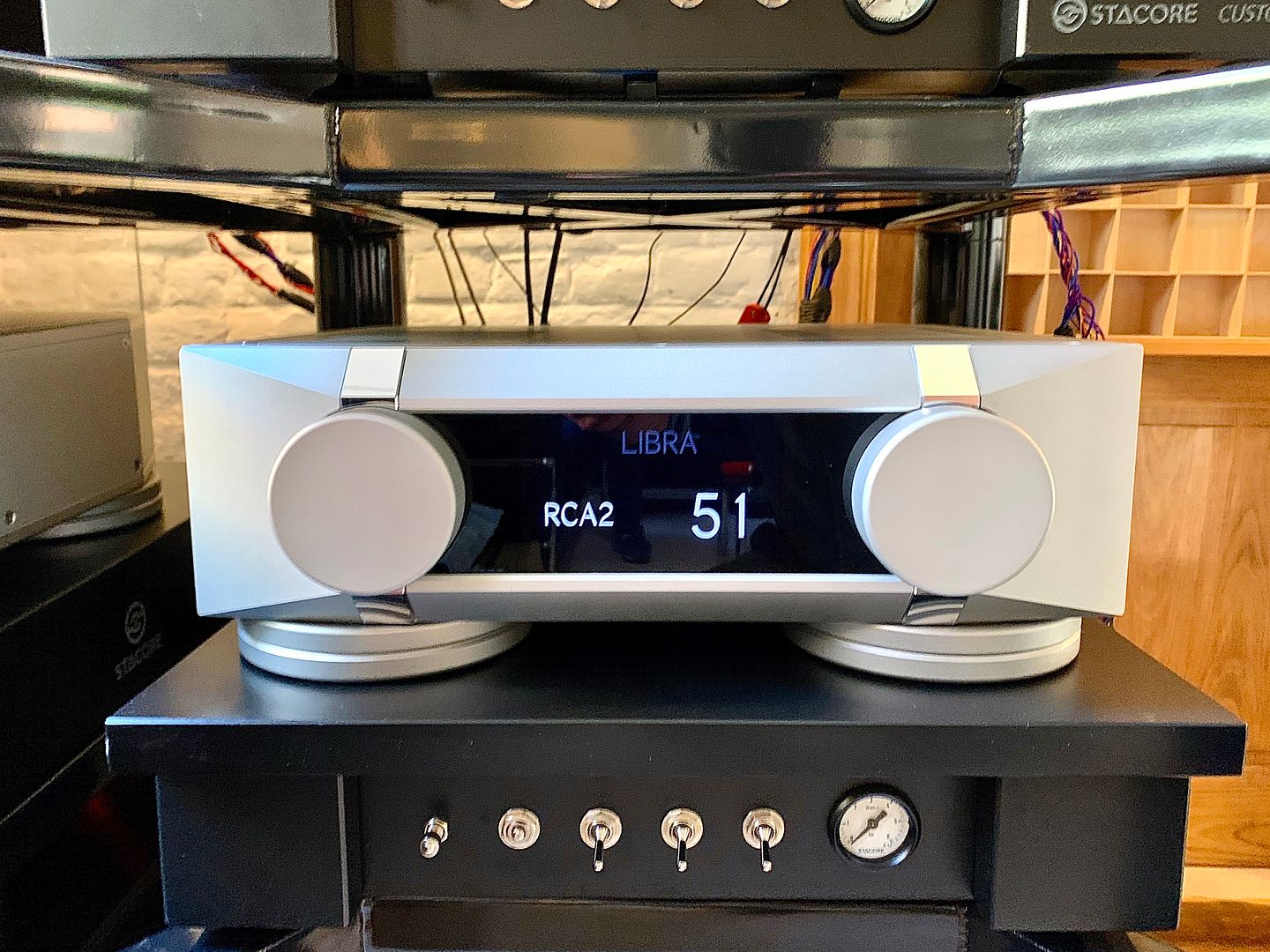 Rumen is a tape aficionado and his preamp comprises another interesting feature: a fully balanced tape loop. This is important to me as I have two tape decks (a fully refurbished Studer A80 RC MK II and a Nagra IVS with the QGB extension module).
We first tested the Libra preamp with the Krell mono blocks only and then we switched to the Tenor Audio. In both cases, the improvements were substantial compared to my current Krell Evo 202 which is a little bit dry and analytical. The combination with Tenor Audio was pure audio bliss.
But the best was yet to come. After lunch, we bi-amped the system. Rumen adjusted the output gains (there is difference of 5.5 dB between the Tenor Audio and the Krell). What I heard was beyond my wildest dream: more space, more depth, more authority and ease with a sense of natural beauty. I had a real game changer in my listening room.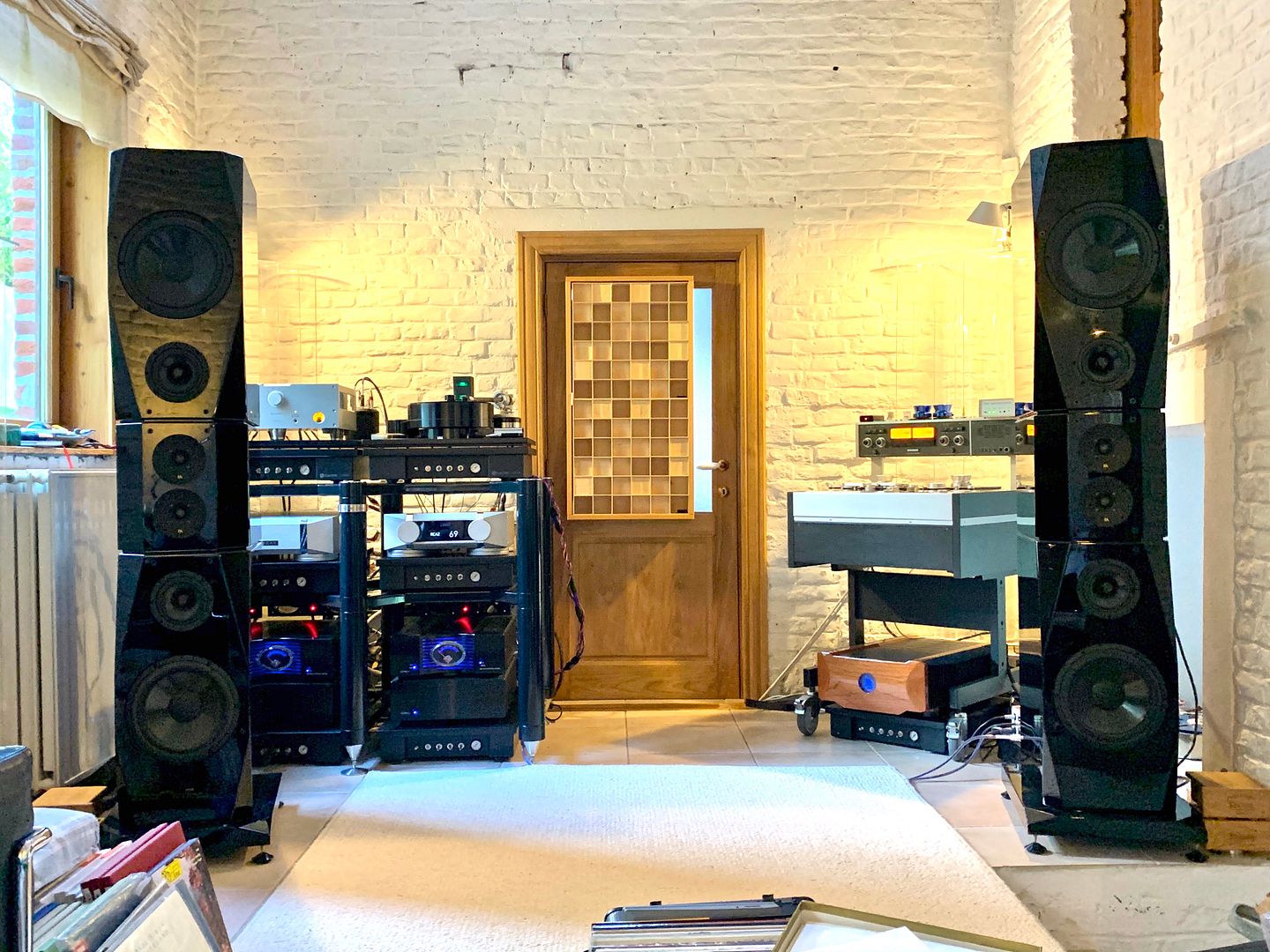 After a full day of listening a variety of LPs and tapes, I placed an order for a unit in black, which should be delivered within a month.
The Krell Evo 202 will move to my secondary system.
I want to thank François and Rumen for their visit and the wonderful discovery of this superlative product.
Last edited: