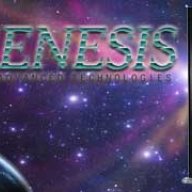 WBF Technical Expert (Speakers & Audio Equipment)
Sep 6, 2010
5,537
123
540
The Pacific Northwest Audio Society 9th May 2013 meeting will feature a range of turntables from
Thorens
, a German company that has been in business for 130 years. Thorens was a very popular brand in the early high-end audio days when vinyl ruled. Many will remember the popular Thorens TD125 and the TD160 which are still much sought-after today. In 1979, the Thorens Reference Turntable set the high-water mark for reference turntables as much as the Infinity Reference Standard in 1978 set the high-water mark for reference loudspeakers.
The line-up will include:
1) The value-priced fully automatic Thorens TD 170-1 incl. arm and Ortofon OMB10 MM cartridge ($750)
2) The mid-price Thorens TD 295 Mk IV incl. arm and Audio Technica AT95E MM cartridge ($1,500)
3) The classic Thorens TD 350 suspended sub-chassis turntable incl. SME M2 arm ($7,200 w/o cartridge)
4) The club's Rega P5 turntable with arm and Audio Technica OC9 cartridge will be used as the reference.
In order for club members to hear the differences between the turntables, they will be placed on identical equipment racks. We will use two units of the $24,000 Burmester Ph100 Reference-line Phono Stage with both MM and MC inputs which allows us to level-match and optimize the different cartridges used. The club's Genesis I60 amplifier and Genesis 7.2f loudspeakers will be used as our members are all familiar with the sound.
As an additional benefit to fully paid-up PNWAS members, the Thorens North American distributor, Rutherford Audio will offer club members a 20% discount off the retail price of any Thorens turntable purchased in the month of May. In addition, when a club member makes such a purchase, Rutherford Audio will contribute 5% of the retail price to the club coffers!! This will surely make our next incoming Treasurer very happy.
While Rutherford Audio is located in Canada, you will still get local set-up and support for your purchase from club member Joe Pittman and Kosmic as they are the official Seattle dealer for Thorens.
You don't have to be at the meeting to take advantage of this offer, but you have to be there to get to hear this TURNTABLE FASHION PARADE!