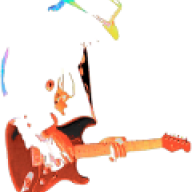 Member Sponsor & WBF Founding Member
ABKCO 9 001 1

I bought this about 2 years ago and played it a few times, but it's been collecting dust ever since. This morning I decided to cue it up and now I remember why it's not getting any love from me. It's CRAP! This pressing is completely devoid of any life, emotion, involvement. It hits me like fingernails on a blackboard.

I, for one, am not impressed with this analog-to-digital transfer (DSD and Direct SBM) and mastered by Bob Ludwig/Gateway mastering. I think I will avoid any future LP's I see that have DSD and Direct SBM indicated.