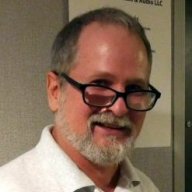 [Industry Expert]/Member Sponsor
Jul 22, 2013
724
1,108
370
Yes, in my testing people always prefer my horns to my Pioneer S-1EX (Same drivers as TAD Evolution Tower) and modded Odyssey Stratos amp, and the reason for the preference is the greater sense of immersion from the horns. But, I also think it takes some time to acclimate to the horns greater ratio of direct to reflected sounds and the near absence of 1st reflections. I think preference can change with experience and hearing lots of different systems so you're not as acclimated to one particular system.
I was very impressed with the Pioneer S-1EX when I heard it several years ago. Your experience comparing two excellent examples of different schools of thought essentially side-by-side is very interesting and educational to me.
One other factor is my room is not a fully treated and dedicated room, it has some absorption to adjust decay times, but is more like a typical living room, so the conventional speakers are at a disadvantage vs a dedicated room. It has high ceilings which I never want to be without again, it's a big advantage over 8ft ceilings. Anyways, with a dedicated room I've heard conventional speakers do a great job with immersion as well, so I'm thinking those early 1st reflections can work if the acoustic space is more ideal, otherwise you're probably better off with a speaker that avoids producing them in the 1st place.

So for me, I see a big difference in design for a speaker that is intended to be used in a dedicated space vs a living room. It may well be in a dedicated room a big cone n dome with wide dispersion is just as good as any other solution, while a speaker with narrow dispersion is, at least to me, the best choice for a non-ideal space.
I think you are absolutely correct.
I had not thought about this until you mentioned it a day or two ago, and now I think you nailed it. I HAVE heard "conventional" speakers do the immersion thing, but it has been in a professionally-treated dedicated room. You connected the dots for me, and that helps me define where my niche (speakers for non-dedicated rooms) lies in relation to other high-end speakers.
Thank you Dave!!