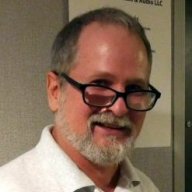 [Industry Expert]/Member Sponsor
Jul 22, 2013
724
1,108
370
All of the differences between the sound in a good room and the sound in a bad room are in the reverberant field.

All of the money spent on acoustic construction and treatment at home, in professional studios, and in concert halls is spent on the reverberant field.

Most of the sound that reaches your ears in most rooms is reverberant sound (nearfield and quasi-anechoic setups being the exceptions).

Done right in a home audio setting, the reverberant field enriches timbre, improves clarity, and enables the spatial information on the recording to come through, which (given a good recording) includes a sense of immersion in the original acoustic space (whether it be natural or synthetic or both).

Done wrong in a home audio setting, the reverberant field degrades timbre and clarity, superimposes a "small room signature" and/or a characteristic coloration onto every recording, and causes listening fatigue.

In this thread I'm going to look at the loudspeaker's role in getting the reverberant field right, and will leave acoustic treatments to those with expertise in that field.

In my next post, we'll try to get an idea of where the goal posts are by looking through the lens of one of the world's foremost experts on concert hall acoustics and psychoacoustics, Dr. David Griesinger.
Last edited: