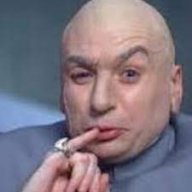 Site Founder, Site Owner, Administrator
Mar 31, 2010
30,502
2,001
113
Cast:
Clint Eastwood
,
Bradley Cooper
,
Laurence Fishburne
,
Michael Peña
,
Dianne Wiest
,
Andy Garcia
,
Alison Eastwood
,
Taissa Farmiga
,
Ignacio Serricchio
,
Loren Dean
,
Eugene Cordero
,
Robert LaSardo
Director:
Clint Eastwood
Writer:
Nick Schenk
Rating: R
Running Time: 116 min.
Synopsis:Broke, alone and facing foreclosure on his business, Earl Stone takes a job as a drug courier for a Mexican cartel. His immediate success leads to easy money and a larger shipment that soon draws the attention of hard-charging DEA agent Colin Bates. When Earl's past mistakes start to weigh heavily on his conscience, he must decide whether to right those wrongs before law enforcement and cartel thugs catch up to him. keep
we saw this last night and enjoyed it. Far from a great movie however Clint is like the Duracell bunny. At age 88 he just keeps on going
In fact the premise of this story reminds me of the recent movie with Robert Redford, The Old Man and the Gun
Only a cool review of 59% on MRQE.com but we enjoyed it. The ending was predictable
Lot of good but wasted talent in the movie such as Bradley Cooper as a DEA agent and Lawrence Fishburne as his boss.Diane Wiest plays his ex wife while his real daughter Allison plays his daughter in the movie.
Not great but we enjoyed it. I grew up watching Clint Eastwood on Rawhide on TV and then starring in his spaghetti westerns and then his Dirty Harry roles
I grew up watching Clint Eastwood on Rawhide on TV, then his spaghetti westerns followed by his Dirty Harry roles