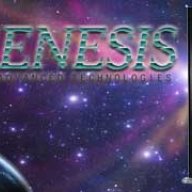 WBF Technical Expert (Speakers & Audio Equipment)
Sep 6, 2010
5,537
123
540
Saturday, September 2nd 1:30pm
Venue:
http://audiosociety.org/meeting.html
Gary Koh - club EXCO member and designer of Genesis loudspeakers - will talk about the making of the "Anne Bisson Trio: Four Seasons in Jazz Live at Bernie's" direct-to-disc album. He will take us behind the scenes and give club members an "open kimono" look at the decisions and technology behind making excellent music and sound from conception to delivery.
He will demonstrate the sonic difference in various formats - including 1st generation reel-to-reel tape, different vinyl formulations, and a direct-to-disc lacquer.