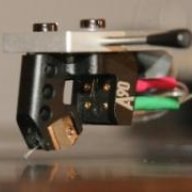 VIP/Donor & WBF Founding Member
AI is coming to our desktops - AI, deep learning and super-computing power will soon be in our homes, starting now with the new Nvidia Volta GPU architecture and the Titan V graphics card, aimed at the AI world. This is exciting and terrifying news, especially given that the cost is only $3000
https://www.fool.com/investing/2017/12/11/nvidias-new-titan-v-gpu-turns-pc-into-ai-supercomp.aspx
NVIDIA
(
NASDAQ:NVDA
) introduced TITAN V, what it calls "the world's most powerful graphics processing unit (GPU) for the PC," on Thursday evening at the annual NIPS (Neural Information Processing Systems) conference. This monster graphics card isn't targeted at gamers, however, but at developers working in the artificial intelligence and high-performance computing fields.
TITAN V's 21.1 billion transistors deliver 110 teraflops of raw horsepower, or more than 9 times that of its predecessor, Pascal-based TITAN Xp, and "extreme energy efficiency," according to the company's press release. TITAN Xp was also made as a compute card, though it's been adopted by some gamers as a high-end gaming card. It launched just eight months ago and the company's Pascal GPU architecture is only about one-and-a-half years old, making TITAN V's nine-fold jump in performance and doubling of energy efficiency particularly impressive.
The TITAN V graphics card is the second product that NVIDIA has launched based on its Volta GPU architecture, which it unveiled last May and calls "the world's most advanced GPU architecture." Late in the second quarter, NVIDIA began shipping its Tesla V100 platform for data centers, and fully ramped production of this product in the
third quarter
.
NVIDIA's Tesla V100 has met with great success. All of the world's major internet companies and cloud-service providers are upgrading their data centers from NVIDIA Pascal-based systems to Volta-based ones. These companies include
Amazon, Google, Facebook, IBM,
and
Microsoft
, and the big Chinese players,
Alibaba
,
Baidu
, and
Tencent
. Major server makers are also incorporating Tesla V100 into their products.
"Our vision for Volta was to push the outer limits of high performance computing and AI. We broke new ground with its new processor architecture, instructions, numerical formats, memory architecture and processor links," said CEO Jensen Huang in the press release. "With TITAN V, we are putting Volta into the hands of researchers and scientists all over the world. I can't wait to see their breakthrough discoveries.
https://techcrunch.com/2017/12/08/n...eraflop-gpu-for-ai-processing-bitcoin-mining/
The Titan V features 5120 Cuda cores and additional
640 tensor cores
that have been optimized to speed up machine learning workloads.
The card, which features 12GB of HBM2 memory, will
retail for $2,999
. For that, though, users will see a 9x increase in raw power compared to the Titan Xp, the card's predecessor, which retailed for "only" $1,299.
It's worth noting that this isn't really Nvidia's most powerful card yet — that honor still belongs to the 112 teraflop Tesla V100, which tends to retail for around $10,000. It is Nvidia's most powerful GPU for PCs, though. Both the Titan V and V100 cards seem to have quite a bit in common, including the V100 GPU at their core, though the Titan V features both less memory and a reduced memory bus width.
https://www.nvidia.com/en-us/data-center/volta-gpu-architecture/
https://www.nvidia.com/en-us/titan/titan-v/?nvid=nv-int-tnvptlh-29190
Early benchmarks:
http://www.pcgamer.com/early-titan-v-benchmarks/