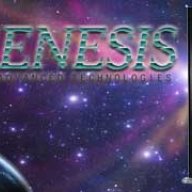 WBF Technical Expert (Speakers & Audio Equipment)
In the press, forums, and social situations we often hear the phrase "Spirited Debate" - by definition, full of energy, enthusiasm and determination to win an argument. We hear far less often, "Lively Discussion" - where the objective is to entertain, learn, find a middle ground, and possibly to discover something new.
The Digital/Analog Dialectic is designed as a discussion among people who wish to seek the truth - perhaps discovering the truth in both sides and even a middle ground. I hope that everyone posting will keep to this spirit - no arguments and especially no name calling. Everyone has an equally valid point of view and everyone has an equal opportunity to post their views.
I hope to start this with a public event - hosted by the Pacific Northwest Audio Society at their next meeting Feb 10th, but discussion can begin before the event, and can also help to shape the event. This event has been announced on this forum by the club already, but it bears repeating here for anyone interested in attending. I'll try to get everyone attending the meeting to post their impressions here, but even if you cannot attend the meeting, your point of view is valuable.
*********************************
Is Digital Ready for Prime Time?
The club has many members who are dedicated vinyl-philes, and as many members where the CD/Music Server is their primary source. There have been endless debates on digital vs analog - theory and specifications vs "just listen". This month's meeting is not a debate on analog vs digital, but an exploration and discussion on state of the art in analog and digital playback.
As a basis of discussion, we have
attempted
to put together a system that is
equally optimized
for analog and digital. We will be able to compare high-quality analog playback with a pass through an ADC and DAC loop. While this is certainly not exhaustive, it will give attending members food for thought..... and whether with the system assembled, members in the acoustic space of the club meeting can hear the difference between straight analog, and analog digitized and then converted back to analog.
The system will comprise the following:
Roksan Xerses 20+ record player
Roksan Artemiz arm
MicroMagic Virus cartridge (with Soundsmith ruby cantilever and optimized contour stylus)
Burmester Top Line Ph100 phono stage with built-in 24bit/192hz ADC
Weiss Minerva DAC
Genesis SMc-1 Preamp
Genesis GR360+ amplifier
Genesis 7.1f loudspeaker
Members are encouraged to bring their LPs to play.
Date/Time/Place:
Thursday, February 10th, 2011 at 7:30pm
Mercer Island Congregational Church
4545 Island Crest Way
Mercer Island, WA 98040
********************
The event will hopefully inspire lively discussion.
Many of us prefer the warmth and naturalness of analog reproduction. Is this because of or despite the obvious distortions or an inaccuracy of the reproduction chain?

What is it we prefer about analog? Can we describe it?
What could contribute to these preferences?
It is often said that we can measure the shortcomings of analog, but not the advantages. Can we possibly describe the measurements that might?

Many of us prefer digital - for the clean and undistorted sound and the convenience. Is this because of or despite the perfect specifications?

What is it that we prefer about digital? Can we describe it?
What could contribute to these preferences?
It is often said that we can measure the advantages of digital, but not the shortcomings. Can we possibly describe the measurements that might?

Can we hear the introduction of a real-time analog-to-digital-to-analog link in the reproduction chain?

If we cannot, then does our preference for analog or digital change?
Is the preference psychological?
If we can hear the difference, can we describe the difference?
What about after the converted digital is stored to a music server and played back? It there still (no) difference? Can we describe the difference?

If there are distortions in analog, do those distortions help "digest" the sound so that it sounds "more natural" after the reproduction chain, or does the distortion mask other failures in the reproduction chain, or is this nothing more than human preference?
We are not looking for a winner and a loser. We are looking for a discussion where both sides may discover things that might improve their enjoyment of music in their preferred reproduction chain.