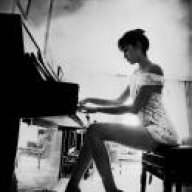 Feb 8, 2011
24,308
1,293
435
I looked for it, didn't find it, so here it is:
Blues music you're listening to right now or very very recently | All Blues - ♪ only
Right in this now:
Raw, in your face, happy, hooks. This is the kind of voice you want to hear live, and dancing to, with the girls.
And it don't matter if you're sixteen or ninety.