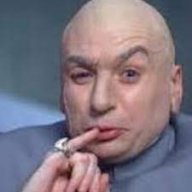 Site Founder, Site Owner, Administrator
Mar 31, 2010
28,497
561
113
saw this movie this afternoon after reading glowing reviews about it
Based on the real-life courtship between Kumail Nanjiani and Emily V. Gordon, THE BIG SICK tells the story of Pakistan-born aspiring comedian Kumail (Nanjiani), who connects with grad student Emily (Kazan) after one of his standup sets. However, what they thought would be just a one-night stand blossoms into the real thing, which complicates the life that is expected of Kumail by his traditional Muslim parents. When Emily is beset with a mystery illness, it forces Kumail to navigate the medical crisis with her parents, Beth and Terry (Holly Hunter and Ray Romano) who he's never met, while dealing with the emotional tug-of-war between his family and his heart. THE BIG SICK is directed by Michael Showalter (HELLO MY NAME IS DORIS) and producer by Judd Apatow (TRAINWRECK, THIS IS 40) and Barry Mendel (TRAINWRECK, THE ROYAL TENENBAUMS).
Cast: Kumail Nanjiani, Zoe Kazan, Holly Hunter, Ray Romano, Anupam Kher, Zenobia Shroff, Adeel Akhtar, Bo Burnham, Aidy Bryant, Kurt Braunohler, Vella Lovell, Myra Lucretia Taylor, Jeremy Shamos, David Grier, Shenaz Treasurywala, Linda Emond
Director: Michael Showalter
Writer: Emily Gordon, Kumail Nanjiani, Emily V. Gordon
Rating: R
Running Time: 119 min.
MRQE rating 80%
Rotten tomatoes 97%
Suffice it to say this in't a great movie yet having said that we were all thoroughly entertained. My mother in law who hates most movies loved this one except for the multitude of "F" bombs
The story evolves slowly and in the first half hour I was scratching my head wondering what all of the fuss is about
The last half of the story however draws you in as you go from ups to downs and not knowing how this story is going to end. The ending is wonderful and indeed a true story
This is more a comedic drama than a comedy. Infact laughs were infrequent
This guy is one crappy comedian but it is the story of his life, his family as well as that of Emily and her family
With the scarcity of anything good around I would give this one a strong thumb's up