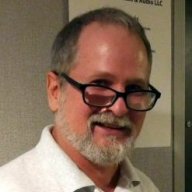 [Industry Expert]/Member Sponsor
Jul 22, 2013
739
1,160
370
Fascinating, Duke...would love to know more about the 4 small subs. A few questions:

1. You have the SWARM already...will this be an updated or somehow custom-tuned version of the SWARM to match these particular speakers? Or will you go bigger (ie, 15" cones for each sub instead of the 12" I think you currently use with SWARM)?

2. Will the subs be powered or passive?

3. Since you have 4 subs (which normally would require running cables to 6 different locations (2 main speakers + 4 subs), I note that some manufacturers use wireless to send the sound signal from the main system to the sub (REL does this?)...I wonder if that would be possible here either as standard or as an option?
1. The regular Swarm (which uses 10" woofers) will work very well with the Bohemian 215, unless the room is very large and/or unusually high sound pressure levels are required, or extension well below 20 Hz is required. In those cases, we can offer a larger and more capable version of the Swarm. We have solutions down to about 9 Hz (in-room), on a custom basis, and can theoretically extend that with EQ.
2. We have no plans to incorporate amplification within the subwoofer enclosures, for reliability reasons. The failure-in-the-field rate for our subwoofer amplifiers is extremely low, and we think freedom from vibrations has something to do with it. Also if replacing the amplifier is ever called for, much easier to do without having it bolted into the sub, and much easier down the road if the replacement amp doesn't have to fit the cut-out.
3. We have no plans to do wireless subs, mainly for the reasons described above. However if you find a wireless subwoofer system (or any subwoofer system) from somebody else which does what you want, then get that!
The Bohemian 215 will be easier to integrate with subwoofers than most speakers for two reasons: First, multiple pluggable ports so that you can adjust its low end, where it blends with the subs. Second, those twin big 15's do not NEED a protective highpass filter unless you plan on playing them very loud (like well north of 120 dB at 1 meter). So in most applications, adding a protective highpass filter to the main speakers' signal path will be optional.
Last edited: