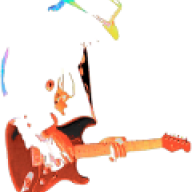 Member Sponsor & WBF Founding Member
Picked up a sealed copy of the Mobile Fidelity release of this today. Not cheap, but not unobtanium for even my budget limitations either. The dealer worked with me and I saved roughly 35% over his original asking price. I guess it pays to be a good customer at times.
The Alan Parsons Project - Tales of Mystery and Imagination - MFSL 1-204 / Serial No: 5235
I just finished playing it twice, although somewhat casually, but I really enjoyed what I heard so far. The album was flawlessly quiet without a tick or a pop to be heard. A really nice 200g slab of vinyl for sure. The inner artwork of the gatefold is wonderfully presented and I thought a nice touch.
My initial impression is quite favourable and I think it may be one of the better MFSL efforts. I say that as I've always found many of their reissues to sound a bit thick or veiled, especially when compared to other reissue companies. That's just my opinion of course, and YMMV.
I hope to sit down in the next few days and give this a thorough listen without any other distractions and in my sweet spot.
The Alan Parsons Project is one of my all-time favourite bands and I'm really pleased to end this year on such a high note.