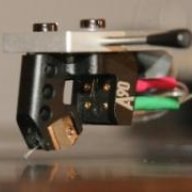 VIP/Donor & WBF Founding Member
In a few words, really well done and much better than the originals. Specifically, the Carmina Burana - which I feel is the best there ever was, and sounds much better than any CD version I've ever had - is much cleaner, articulate and dynamic than the originals from the 1980's, and the bass drum is so much tighter and authoritative. Regarding dynamics, the soprano overpowered my room. The pressings by Optimal Media are very very quiet, only issue I have is some sort of out-of-phase, low-level whooshing I sometimes hear; annoying to be sure.
Bravo to Craft Recordings!