I haven't heard these speakers. But I read
this review
and looked at the measurements and I'm now interested in hearing them. Anyone here heard these little beauties?
One of the big attractions for me is the exquisitely smooth polar response and almost ESL-like time domain measurements. These speakers exhibit close to state of art lateral off axis among two-way monitor speakers. Oh, and by the way, they cost $1,699 per pair.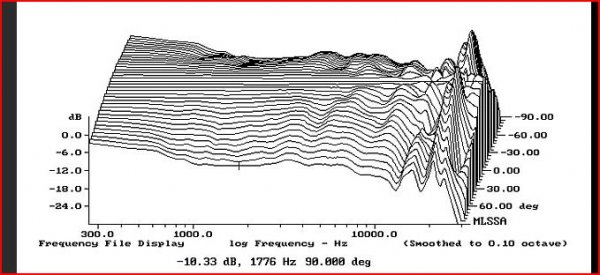 However, we once again see two completely opposite subjective opinions. Stereophile loved it and What Hifi hated it. What gives? I might just buy a pair out of sheer curiousity since my first stereo system was given to me when I was 10 years old and it was a Technics rig.
Best less than $2,000 or maybe best less than $10,000?