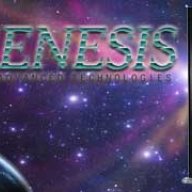 WBF Technical Expert (Speakers & Audio Equipment)
Sep 6, 2010
5,537
123
540
WBF members interested in getting into tape, or just curious what this "ultimate analog format" sounds like won't want to miss this next meeting of the Pacific Northwest Audio Society.
Thursday, September 12th, 2013 - Ki Choi: Reel to Reel Expert
Ki Choi is the foremost expert on reel-to-reel tape machines and their restoration. He owns over 40 working tape machines and countless non-working ones from Studer, Nagra, Ampex and others and is the man behind the restoration of many of the machines owned by audiophiles around the country. Ki lives in the Puget Sound area and will be taking a break from his day job as a nuclear scientist to visit the Audio Society.
Ki will focus his discussion on explaining how someone who's new to tape can get started...the best machines to start with, how to operate, maintain and calibrate the machine, etc. Of course, we'll also spend some time listening to one (or more) of Ki's machines and some of the best tapes we can come up with from his and the Puget Sound Studios' collections. As many of you know, reel tape is arguable the highest form of analog sound. Though it's not easy to find or inexpensive, high-quality tape is a purist audiophile's dream. Expect some of the best sound we'll have all year.
As usual, the club's reference playback system comprising the Genesis I60 tube amplifier and G7.2f loudspeakers will be used.
For more information:
http://www.audiosociety.org
Thursday, September 12th 7:30pm
Mercer Island Congregational Church (basement)
4545 Island Crest Way
Mercer Island, WA 98040
All are welcome.