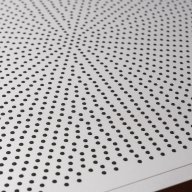 Feb 10, 2017
3,802
11,126
1,900
But I still hope for Taiko Access Point.
Not sure why Emile is not experiencing that " wifi polution" effect but my gues is that he has a busy network And than it dosnt mater anymore.
also longer cable runs do attenuate this noise, so that might be part of the not existing effect.
I absolutely hear a very significant impact of "wifi pollution". I just don't think it's negative effect is caused by its 2.4/5/6Ghz radio function.