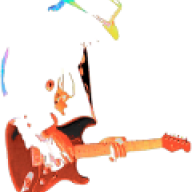 Member Sponsor & WBF Founding Member
When I first heard this album in September 1974 I ran to my local record store and purchased a copy. I've been a fan of it ever since, but have never acquired the somewhat sought-after MFSL and A&M Audiophile pressings. They aren't overly difficult to obtain, but I haven't found a copy at a price I want to pay.

Anyway, last week I saw a release from Speakers Corner that had a sticker saying this was a "Pure Analog Audiophile Mastering". This caught my eye and since I've had good luck with previous SC releases I decided to buy it. I know that some have had issues with SC, but I must be the lucky one as I've had none.

The packaging is your standard SC release. Nothing fancy, kinda unimpressive actually, but true in form when compared to the original release....although I do believe the photograph used on the one-sheet (two-sided) insert is different.

The vinyl is 180-gram, the label is dead centre (I love that) and the disc is perfectly flat. After a cleaning on my cheapo Spin-Clean I detected no pops or clicks whatsoever and it was very quiet throughout, although I've heard quieter pressings. Given that the material can really rock you out, this was, and is, of no concern to me.

The first cut on Side 1 (School) immediately told me this was going to be fun, and a happy experience. I heard things that my original did not provide and the clarity and separation of each instrument was a nice ear-opener. I had high expectations for the remaining cuts and I wasn't disappointed. This release is wonderful and I'm glad I bought it.

Although I have no other reissues to compare it to, I am very satisfied with this release from Speakers Corner. If you're a fan and also don't have other pressings for comparision, I can tell you that this would be a worthwhile addition to any collection.