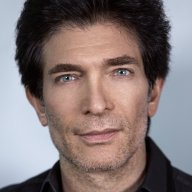 Site Co-Owner, Administrator
Jan 24, 2015
15,140
11,928
2,665
Chad Kassem hosted today a lively livestream debate on Youtube about the longevity of lacquers in connection with the sale by Supersense of lacquers made directly from master tapes. Chad moderated a discussion between Michael Fremer of AnalogPlanet and Mike Esposito, owner of The 'In' Groove in Phoenix, Arizona.
Here is the website for Supersense:
For this project, Universal Music Group, the world leader in music-based entertainment, provided access to its archives containing the greatest recordings from over a century of music history. Our Mastercut Records are cut completely unedited directly from the original tapes of carefully...
the.supersense.com
In the debate Michael Fremer described his personal experience with lacquers, and reported that he finds them to sound superior to any version of the comparable vinyl. He also said that, far from disintegrating after five or seven plays, in his experience, lacquers can maintain their sound quality for scores of plays.
Mike Esposito said that he views the Supersense lacquer business as a "cash grab" on unsuspecting vinyl lovers who would be better off buying a vinyl record. Mike thinks that any doubt about the longevity of lacquers makes their high prices unjustifiable. Mike said that many people in high-end audio disagree with Michael Fremer, and say that lacquers deteriorate rapidly.
I know nothing about lacquers, but I do know about Michael Fremer. I find Michael to be scrupulously intellectually honest. If Supersense offers laquers in a title I want I would not hesitate to buy it.
Has anyone bought a lacquer from Supersense? What has been your experience with it?
How does the lacquer compare sonically to the same title on vinyl?
Have you observed any sonic degradation in the lacquer over time or over multiple plays?
Last edited: