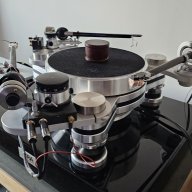 Member Sponsor & WBF Founding Member
Are they as nasty and crotchety as Bud?
Never forget that Bud's way of greeting you was to be absolutely condescending. He would challenge you as to what school you graduated from. No matter what school you went to, you'd lose because where Bud went to, at least in his mind, was the best (Harvard). He was really a pompous ass. And you could see that in his exchanges with HP in the early days of TAS when he called HP's transducers PA loudspeakers.