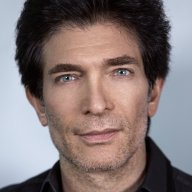 Site Co-Owner, Administrator
After Hearing Henk's re-built Apogee Grands I would like to see someone make a speaker with a ribbon tweeter crossed over to a ribbon midrange crossed over to Apogee Full Range or Apogee Grand woofer panels crossed over to a separate, tall column of dynamic drivers (conventional cones). And the ribbon drivers should be sensitive enough to be powered by tube amplifiers.

What speaker in production today do you think most closely approximates this design brief?