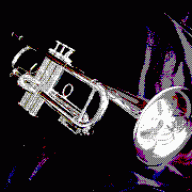 Member Sponsor & WBF Technical Expert
Jun 23, 2010
3,881
236
500
I would think that the triangulated stands mentioned would help with that as it's the frame holding the panel that's twisting, right?
No, the distortion is because the panels themselves have very limited excursion, so it takes a LOT of area (i.e. big panels) to generate high levels of bass. One of the things that drove me to build a sub with my first pair (MG-I's
ca
. 1979) was both their lack of deep bass and very high (10's of percent) distortion for bass below 100 Hz or so.