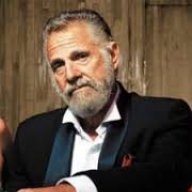 Nov 16, 2014
3,755
1,894
345
When I bought my Audio Tekne system Imai told me to "be careful" because he has eliminated much of the high freq distortion. That it won't sound loud to me and I may have the tendency to keep turning it up until I adjust to it.
IMO, this is a key quality of a good system. You should not be able to tell how loud it's playing as a result of distortion levels.
This is also an issue with drivers... while many folks like very light paper cones distortion increases with excursion at too high of a rate vs other designs. My midrange driver uses a very light paper cone and it took a lot of effort to solve this problem! An example of this is the "shout" many of these drivers exhibit when excursion increases.
So this phenomenon is not only an issue with the amp, it could also be an issue with the speaker.