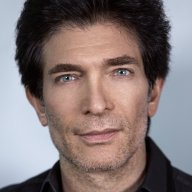 Site Co-Owner, Administrator
Jan 25, 2015
6,601
1,009
113
Sean Casey, Founder of Zu Audio, demonstrated Zu's new Druid Mk. VI loudspeaker at the home of Phil Ressler, in Woodland Hills, California. Phil, a true SET amplifier devotee and one of the most knowledgeable about tubes audiophiles I have ever encountered, is a long-time client of Sean's, owning Definitions and Druids for the past 14 years. Phil hosted this private event for Sean.
It was a real pleasure to spend some quality time with Sean. Sean is a very charming and entertaining mix of cool, outdoorsy, Utah hipster; boyish excitability; and deep technical audio knowledge. He is the rare designer who makes audio geekdom fun! (My test is: "Is this audio designer fun enough and normal enough to introduce to my non-audiophile wife?" Sean definitely passes the test.)
The new Druid Mk. VI literally is all new, with a new full-range driver, a new tweeter and a new cabinet construction. The two most important ways in which the new speaker improves upon the Druid Mk. V appear to me to be the new full-range driver and the new cabinet. The new cabinet, according to the Zu Audio website, "is a wood cored fiber reinforced composite complete with full filleting." Sean told us that the new cabinet is lighter in weight than the prior design, but is significantly more rigid.
The build quality of the Druid Mk. VI appears to be very high. Look closely at the perfect machining of the metal base!
The vinyl replay components in Phil's Druid system (Phil has two complete analog playback systems, one in the living room and one in the dining room) include a vintage Luxman PD-444 direct drive turntable with an Ortofon Meister Silver SPU. The turntable has been modified by replacing the sprung and foam-damped factory feet with one pound brass cones, threaded for leveling, and resting on Aurios media bearings. The Luxman has two tonearms installed: Victor models UA-7082 and UA-7045. The SPU rides on the UA-7082 tonearm. The SPU is connected to an M2Tech Joplin Mk. 2 analog-to-digital converter ("ADC") which in turn is connected to an M2Tech Young Mk. 3 digital-to-analog converter ("DAC"). Both are powered by the M2Tech Van der Graaf linear power supply. The Joplin Mk. 2 ADC and the Young Mk. 3 DAC together perform the phono preampfification. In this setup RIAA equalization is performed in the digital domain. (Phil kindly provided me the model names and technical details of these digital components.) The line preamplifier is a Melody Pure Black 101, and Audion Black Shadow mono amplifiers with 845 power triodes drive the Druids. All cables are by Zu. There is a JohnBlue super-tweeter atop each Druid; it is an experimental addition.
It is sacrilegious to me to digitize a phono signal, but I have to admit that the M2Tech A-D-A sounded inexplicably non-digital. (We did not do a direct comparison to an all-analog signal chain, however, so this impression is not terribly valid.) Sean told Phil that he thinks he would not have been able to guess we were listening to an A-D-A signal. I know I would not have been able to guess!