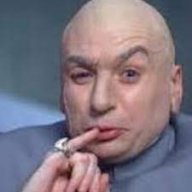 Site Founder, Site Owner, Administrator
Mar 31, 2010
27,796
175
63
I must admit that ever since I bought my last car which came with Sirius Radio that I am smitten and rarely, if ever, listen to FM. Then with the merger of Sirius and XM radio the station selections have become even better and more numerous.

Anyone want to comment on the sound itself as well as the music content.

My favorite stations are Classic Vinyl as well as Classic Rewind

BTW, it drives me crazy when it drops the signal which predictably happens along the same routes every day

What stations are you listening to?