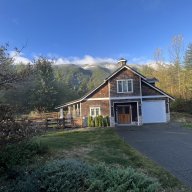 Member Sponsor & WBF Founding Member
Apr 25, 2010
9,009
2,922
770
it is here.
it's got presence. it took 3 people to lift the beast (just the 180 pound plinth/motor assembly) into place. i love the look and feel of it.
i've got a 7am flight to West Virginia (via Chicago) in the morning, back late Wednesday night. so it will sit here waiting for me. hopefully by the time i return the arm boards will arrive from Win.
i don't love business trips to begin with; this one is going to seem very long.