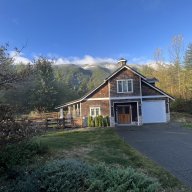 Member Sponsor & WBF Founding Member
Apr 25, 2010
8,350
1,860
400
a couple of months ago I got turned on to the late 70's French classical label "Sarastro".
Sarastro was a character in Mozart's 'The Magic Flute". every Sarastro pressing is classical, mostly solo or small combo, and all are 45rpm. they are all quite wonderful sounding and lovingly and minimally recorded. I'd call the tonal balance of these pressings natural and even slightly 'sweet'; certainly not in-your-face at all. they are easy to listen to in my system. and the 45rpm helps to propel the musical flow and energy.
obviously the comments on the sonics pertain only to how they sound in my particular system. I've not heard them in any other system or tt.
as far as I can tell there are apparently 41 listed pressings, and I personally have acquired 23 of them. but curiously it seems only the first 29 in the series actually exist. and from what I understand; only approximately 300 pressings were done of each title.
on pressing number 7929 (done in 1979 and 29th in the series), there is a list of 41 pressings by composer, but I've not found any evidence that any actual records exist of anything beyond pressing number 7929. if they exist they must be in very small numbers. I've not found any other detailed information anywhere. likely were I able to read French that there is information out there in more detail. and FYI, all the album jackets are written in French.
I've not been able to acquire Numbers; 7815, 7817, 7819, 7820, 7821, and 7824 (I have all the rest from 7701-7929.....7708/7709 is a double album). however; I have seen pictures and sales history of all those so I know that they exist. I've checked world-wide ebay for 30 days straight and not seen any of those catalog numbers at all. I was going to wait to post about this until I found those 6 titles, but I'm giving up and moving on and am done with my acquisition phase with Sarastro. so I figured I would share my discovery so others can enjoy it.
these are not crazy expensive to buy on ebay at this point; anywhere from $29 to $89.....and I've seen them as high as $119. the biggest issue is they are almost all in Europe, so shipping gets quite spendy. every pressing I've bought would be considered 'mint' or 'mint-' to my ears. one was a bit noisy (cannot recall the catalog number).....but mostly they are dead quiet, and consistently good sounding. I'm no classical expert to judge the playing, but I've liked all of the 23 I have.
if you enjoy great sounding classical; I'd recommend trying a couple and see what you think.
I debated with myself whether to post about this; but I know some people really love to hear about the best sounding pressings, and these are in that category to my ears.
happy hunting!
Last edited: