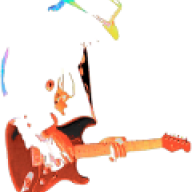 Member Sponsor & WBF Founding Member
I posted this on the
Hot Pressings
thread but I want to give it a dedicated shout out.
the high road
is a 4-song Live EP recorded at the Apollo in Glasgow, Scotland on August 30, 1982.
1. Can't Let Go
2. My One and Only Love
3. Like A Hurricane
4. Jealous Guy
This may be one of the best domestic pressings I own of any genre. It just blows my mind.
Find a copy if you don't already have one.......you'll thank me!