Hello everyone,
i thought id share some of my measurements and gather some Feedback. Also i would like know what Options i can take to lower the 29.2Hz resonance as the "off the shelf" Absorbers dont do anything down there. I use 8 GIK Soffit Traps and some other devices (ceiling, curtain etc...)
Smoothing 1/3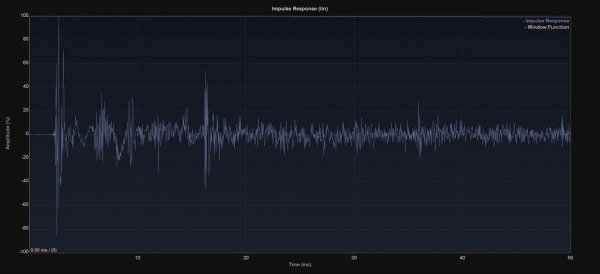 Time (I still have to find a way to fix the reflection)
The very deep bass rises cause the most challanges
The room is 5.97m in length, 4.25m width and 2.4m in height.
Cheers
Florian
Last edited: