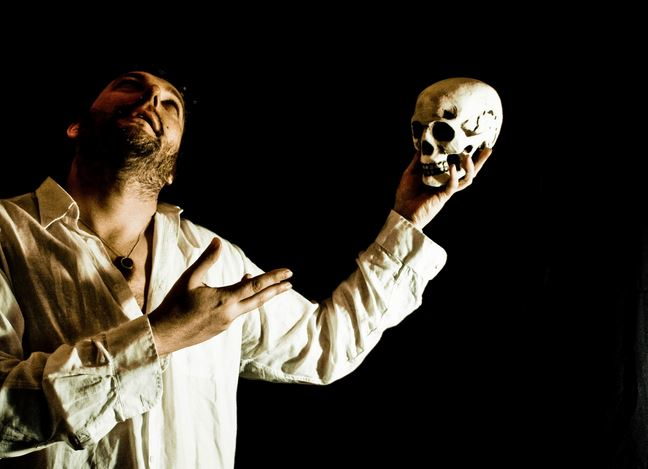 at

LAST

. . . poor Yorick! I knew him, well ! A fellow of infinite jest, of most excellent fancy.

Where be your gibes now? your gambols?

your songs

?

Your flashes of merriment that were wont to set the

Turntable

on a roar ?

The question of the hour :

What say ye about these Record Preservatives ?



Last Record Preservative, Gruv Glide, GEM Dandy GroOove Lube LP Elixir of Life, Sound Guard Record Preservative . . .

Though recommendations for LP preservation differ among professionals, the majority are in agreement on the basics:
records need to be kept clean, stored in such a way to prevent distortion, and maintained in a stable, climate-controlled environment, ditch the paper inner sleeves for static free, non scratching, anti contamination inner sleeves etc.
Also recommended is the maintenance of a turntable, including regular inspection of the weight, tracking, alignment and condition of the stylus.

In addition, there has been an emergence of a type of product to

"preserve"

the life of the vinyl record

.

These products adhere to the

conclusion that playing a record is a

"contact sport"

therefore the mere act of playback . . the shuttling of a diamond across a soft

vinyl disc will degrade it each spin.

From my youthful experience . . the million plays of my Michael Jackson's

"Beat It"

on my little Crosley ~ when held up to the light, it let the sun shine through . . . but I digress

.

The theoretical efficacy proposed by these manufacturers

is that the use of these products will mitigate the wear and prolong the life of your musical library and extend stylus life.

They expound upon the

trick

le down science gained from NASA research, that their tincture bonds at the molecular level on vinyl which creates a slippery groove, the stylus can then safely peruse. Thus it keeps the record surface from disintegrating from the shockwave made by the stylus playing the record. Claims vary, but reduction of static build up on the record surface may be included.

Declarations :

"How does the preservative work, from a chemistry standpoint?

An amalgam of polyvinyl chloride and polyvinyl acetate is used for manufacturing records. These are relatively long chain molecules. Under sufficient magnification, they resemble a pile of "Lincoln Logs". As such, there are numerous small voids, pits, and crevasses. The active components used in LAST Record Preservative have (1) a strong affinity for vinyl, and (2) a very small size compared to the vinyl molecules. The Preservative enters and "locks into" these voids, thereby acting as a permanent shock-absorber for the vinyl. The benefits of longer life, lower distortion, and noise floor are all brought about by the characteristics of affinity for vinyl coupled with the tiny size of the Preservative molecules."
~ LAST Products

"GroOove Lube's proprietary formula greatly reduces friction between the stylus and the record surface, improving sound quality and vastly extending the life of both record and stylus. Simply listen to one of your favorite records, then treat it with GroOove Lube and hear the difference for yourself. To prove the preservation and anti-wear qualities of GroOove Lube we purchased a used LP from a Goodwill store, cleaned it thoroughly, and treated it with GroOove Lube. The LP endured over 500 plays with no degradation in sound quality, additional surface noise, or apparent stylus wear. Note that this is not a cleaning fluid; you should clean your record thoroughly before treating. Each kit contains GroOove Lube, a misting spray cap, and two buffing pads."
~ GroOove Lube

"The Magical potion

Now, I turn my attention to the accompanying GroOove Lube. Given the claim that the effect of treating a record is "stunning", what would it do for my records? I applied it as per the instructions to a very familiar disc that was newly washed. Would it sound different to the many times I've previously heard it untreated? Yes indeed! Greater vitality is how I feel describes the music emanating from the playing of a newly washed and lubed record. This seems miraculous and wasn't really anticipated to be so startlingly discernible.

After just a few weeks with these great tools at my disposal, it's too early to know the long term effects of GroOove Lube, but I liken it to Sound Guard record preservative, a similar product that was promoted by a British hifi magazine in the early 1980s (HiFi Sound, I think).

This was derived from lubrication technology developed by Ball Corporation for NASA, and worked by lubricating the vinyl and thus reducing stylus wear and static charge on the groove surface. I applied that to quite a few of my records in 1981 (I wrote the date on the sleeves), simply spraying it onto the surface of each record and then buffing it lightly. These records remain some of the shiniest, quietest, and crispest sounding in my collection, and for the large part having never been washed or retreated."

~

TNT-Audio - online HiFi review


I have tried some of these products and the most amazing thing I noticed was a white build up on my needle and a distinct removal of high frequencies and extension.




What is Your Experience ?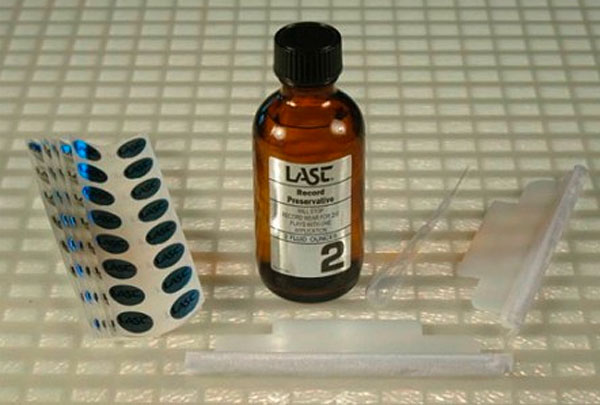 LAST (Liquid Archival Sound Treatment) is a record treatment developed by one Dr. Catalano, which promises to retard dramatically the wear of vinyl discs. I don't feel that the advent of true digital discs will diminish the importance of LAST; on the contrary, as this century comes to a close...

www.stereophile.com
Preserve and protect your vintage media! LAST Factory products clean and preserve records, tapes and CDs, and protect them against damage.
thelastfactory.com
Last edited: